When seeking out an establishment to learn the art of lash extensions it is important to know the level of experience your instructors have. We have been in the business of exclusively doing lashes for 9 years and counting. We operate a very successful 16 employee company with 2 locations, and are fully insured. Our course is robust in that we will fully equip the student to be independent and confident in this competitive market.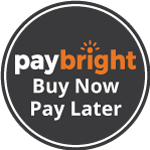 Have you taken a certification course in Lash extensions and understand how to isolate? If so, you may be ready to take volume lash extension training. If you have been trained elsewhere for your basic training, that is okay as long as you can provide proof of certificate. 
This class is meant for the technician who can confidently isolate and apply classic lashes. 

 This class has a volume kit included! You will learn Everything you need to do volume lashing including mega volume, THE RIGHT WAY! No clumping, or chunking, all perfectly isolated. All of our training is ongoing, if needed. At no extra charge, if you feel that you would like more practice or guidance, we offer it for free at our training facility!
 **BONUS** after taking this class you will be qualified for 15% Off of all 
Le Coeur Products for life! www.lecoeurlashes.ca
You Will Learn How to do
3d and 5d fans
Russian Volume
Mega Volume 
How to gauge weight
Different techniques on how to fan
The difference between Russian and mega volume
Sizing and when to use what type of lash
How to effectively layer extensions
Mapping
Blink & Brow fast fan technique 
 KIT: includes Premium Products (all products from www.lecoeurlashes.ca)
1 Le Coeur Together Forever Volume adhesive
2 Trays of Le Coeur Uber thin Volume lashes
1 Tray of Noir Volume lashes
1 Tray of Fluffy Fans
1 Curved Elite Volume tweezer
1 Isolation Elite Volume tweezer
Mascara Wands
Eye Pads
Cost Including the kit : $995.00 plus tax

The deposit goes towards the total cost of the class. 

CLASS WILL BE AT 5499 SALT LANE LANGLEY
YOU WILL NEED 2 MODELS
Class Starts at 10 am the first day, 11:30 model is to arrive
Class starts the second day at 10 am, 10:30 Model is to arrive
If for any reason you cannot make it to class, we absolutely cannot refund the deposit. So, please make sure you have the time and transportation to get to class. Thank you